Creating passionate, independent learners.
Grace Montessori School fosters independence, confidence, and self-esteem in a warm and nurturing faith-based environment.
Our hands-on approach engages the whole child and offers them the freedom to explore and pursue their natural curiosity and interests.
So much more than just child care
Our flexible, personalized program is designed to challenge, inspire and support each child's unique learning style in a peaceful atmosphere of partnership and respect. The result are happy, independent learners with the foundation of knowledge & skills they need to succeed in their personal, spiritual, and educational journeys.
⭐ Programs for ages 18 mos – 6 yrs old
⭐ Children learn & grow at their own pace
⭐ Strong social skills development
⭐ Incredible outdoor playground & green space
⭐ Before & after care available
⭐ Low child-teacher ratio
Now enrolling in all programs from Toddler – Kindergarten.

Book Your Tour Today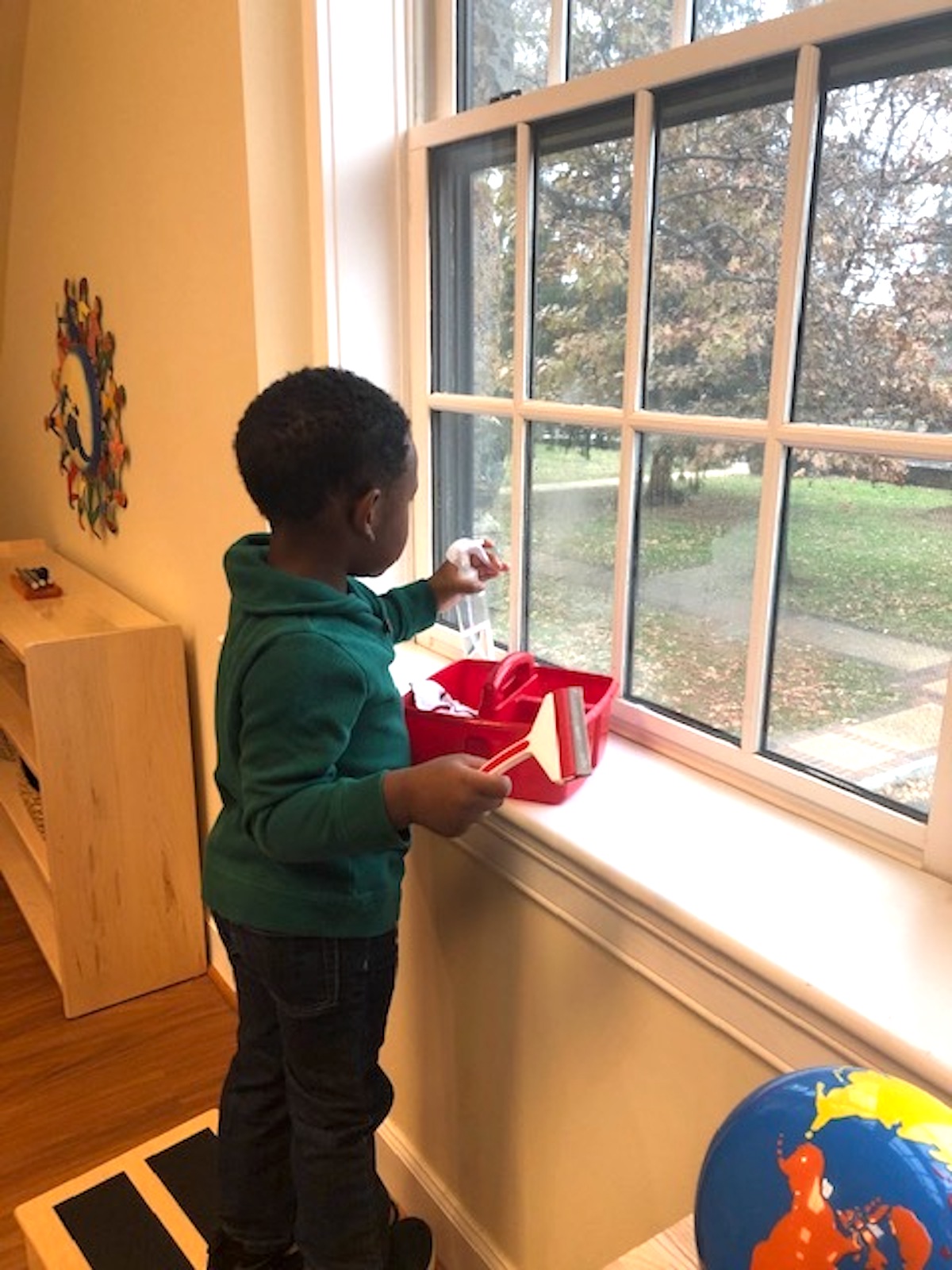 Our Mission
The mission of Grace Montessori School is to educate students to their full potential in an academically challenging and caring environment, reflecting the traditional appreciation of cultural, racial, socio-economic and religious diversity. We use a child-directed Montessori approach, including Sofia Cavaletti's Catechesis of the Good Sheperd, to nurture academic, spiritual and emotional development of the whole child, while fostering respect for self, others, the environment, and our Creator.
Grace Church In The Plains
Grace Montessori School is a mission of Grace Church. Grace Church is a place of spiritual growth and renewal: a community of faith where the word and sacraments of Jesus Christ are shared with love. As a community we share with others the blessings we have received, using our gifts and talents to minister to the spiritual and social needs of our neighbors both near and far. In all we do, we celebrate with great joy the unconditional embrace of Christ's love, making every effort to remove any barriers that separate the people of God from one another.
​We hope that you will be enriched and refreshed through your worship here, and that you will worship with us again soon.
Wherever you are on your faith journey, you are welcome here.
Why Montessori?
"Montessori schools promote hands on, self paced, collaborative, joyful learning. Children in Montessori follow their interests, wherever that passion leads; giving them strong academics, leadership, self discipline, responsibility, independence, initiative, and a lifelong love of learning."
Children are innately interested in learning about the world around them and through their natural curiosity are able to develop themselves. By providing an environment that supports natural development, Montessori education enables children to develop the fundamental capacities that they need to become happy and fulfilled adults who contribute to society.
Authentic Montessori environments encompass the following principles:
Mixed age groups which not only offer a wide range of activities to spark children's interest but also enable children to learn from others and learn by helping others.
Freedom for children to work at their own pace, without interruption, choosing from a range of activities that are developmentally challenging and appropriate.
Exploration is encouraged so that children find things out for themselves, make mistakes and correct them independently.
Respect for each child as an individual personality with unique talents.
Respect for others, the community and the environment.
Whole Child Approach
The primary goal of a Montessori program is to help each child reach full potential in all areas of life. Activities promote the development of social skills, emotional growth, and physical coordination as well as cognitive preparation. The holistic curriculum, under the direction of a specially prepared teacher, allows the child to experience the joy of learning, time to enjoy the process and ensure the development of self-esteem, and provides the experiences from which children create their knowledge.
Carefully Prepared Classrooms
Children aren't just bodies in motion. They are spiritual beings who absorb the world they live in to form their inner being. Children are beautiful and filled with wonder. They should be surrounded by beauty that matches theirs. Our classrooms, are simple environments, almost Zen-like in their setting. Child-sized wooden furniture defines child-sized spaces. Wooden shelves display beautiful objects that call for the children to handle them. Surrounding children with authentic beauty, including things that may be fragile, sends a message to our students: We value you. We believe you are worthy of living in a beautiful, serene setting. You are a responsible person, capable of handling precious things.